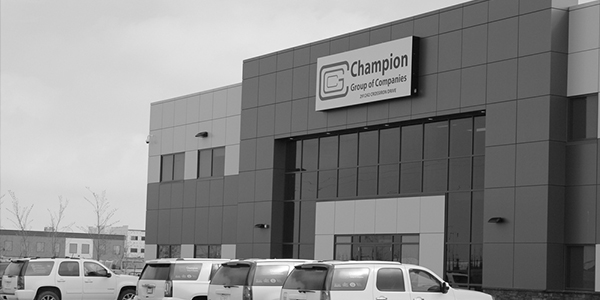 CALGARY'S CONCRETE CUTTING CHAMPIONS
Providing concrete cutting solutions to Calgary since 1990, Champion Concrete Cutting (Calgary) Inc. has developed the reputation as the company for reliable, high quality project completion. Servicing the industrial, commercial and residential markets, we are a City of Calgary Prime Contractor, well-versed in all areas of concrete cutting, coring, scanning, demolition and other services that come with each industry.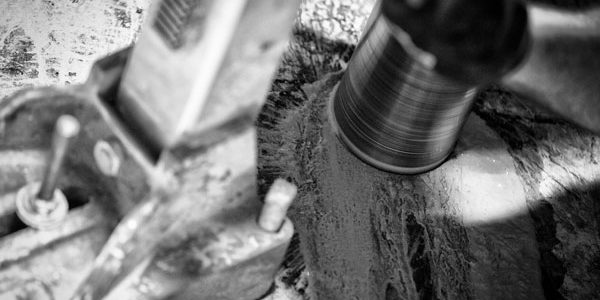 WHAT SETS CHAMPION CONCRETE CUTTING APART?
At our core, we are committed to:
Providing unparalleled service to our clients
Providing highly experienced staff, dedicated to safely completing your project
Creating a team atmosphere for all employees
Growing our services to meet our clients' needs
Maintaining our reputation as a quality concrete cutting business
Offering a work atmosphere that is encouraging and focuses on growing our employees
Partnering ourselves with reputable companies, ensuring we work with quality equipment, adding value to our clients' projects
To speak with Champion Concrete Cutting about your next project, contact us for an estimate!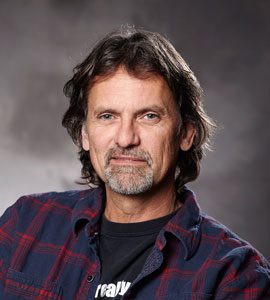 Todd Maurer

Owner / President
todd@championgroup.ca

As the Owner and President of Champion Concrete Cutting (Calgary), Todd sums up the company in one sentence, "We just do what we do, and we do it well." For Todd, Champion Concrete Cutting is about providing service excellence in concrete cutting, while always enhancing the company to best serve its clients.
After starting Champion Concrete in Edmonton in 1990 with a partner, he opened the branch in 1998 (note that the two companies are no longer associated, and are two separate entities).Having grown Champion Concrete for 25 years, Todd has proven time and again his passion for the business in the construction industry, steering the company through all markets, and always keeping the focus on providing quality service to clients, no matter the size, project, or challenge level. In fact, with bettering the service value of Champion Concrete, Todd started the Champion Group of Companies to house complementary service companies, such as, Expert Firestop Solutions and Global Garbage. With these complementary companies, Todd enhances the client experience by increasing service offerings through one phone call, rather than contacting multiple trades companies.
It is this commitment to enhancing the client experience that Todd has inspired throughout his business, creating a united vision focused on service.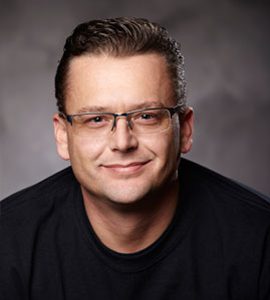 Kelly Lutcher
Chief Operating Officer
kellyl@championgroup.ca

Working in the concrete cutting industry for over 20 years, Kelly Lutcher provides extensive knowledge and expertise to the team. Some of the major projects Kelly completed include: water treatment plants, oil and gas plants, high rise developments, airport projects, municipal buildings, and financial institutions.
As Champion Group of Companies COO, he is a leader in every sense of the word, providing training, advice, and mentorship to his team by upholding Champion's client service and core values.
Kelly confidently provides the correct personnel and equipment to each project to ensure that the client receives the service and quality expected. He makes certain that projects are managed to suit customers timelines and budgets, while maintaining safety and efficiency at all times.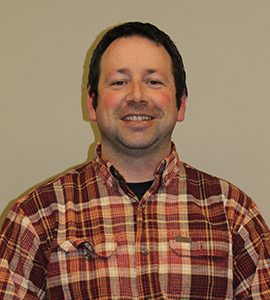 Denis Lussier
Lead Estimator
denisl@championconcrete.com

Denis has been in the concrete cutting industry for almost 20 years, working on many high profile projects such as airports, schools, hospitals and high rise towers.  He has been a part of the Champion team since 2007.
Denis has extensive knowledge in all aspects of the cutting and coring business with extensive knowledge in the slab sawing and green cutting fields.  His experience and attention to detail ensures his projects are completed timely and on budget.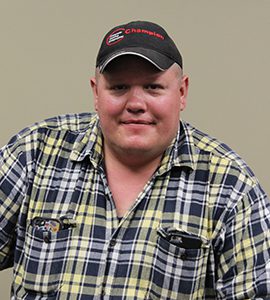 Jason Reiter

Estimator / Supervisor
Jasonr@championconcrete.com

With over 20 years experience in all areas of the concrete cutting industry "Jay" has grown to be an integral part of our team.  He has worked on various commercial and industrial projects including airports, highways, bridge demolition and earthquake retrofits.
Jay has been a member of the Champion team since 2012 and he ensures that all of his projects are held to the highest standard of quality.
Vision and Mission
Our Vision
To provide premium concrete cutting solutions to Alberta's leading construction industry.
Our Mission
Champion Concrete is dedicated to enhancing concrete services by:
Utilizing our team of concrete experts and specialists
Offering a range of creative and flexible concrete cutting solutions
Exceeding client expectations
Safe work environments
Responsible service delivery
Constantly training employees on changes in technology and industry standards
As a mechanical contractor specializing in municipal water and waste-water treatment facilities, quality and safety is our number one priority. We will continue to use Champion and recommend them to any others in the industry.
Troy R. Carlson, Balzers Canada Inc.
Our experience dealing with Champion Group of Companies for several years has been more than satisfactory. The employees are professional, experienced and reliable. Their level of service and quality of work exceeds expectation!
Mario DelCorno, Delcor Construction Ltd.