CONCRETE CUTTING SERVICES FOR PROFESSIONAL PROJECT COMPLETION

Champion Concrete Cutting (Calgary) Inc. can be trusted to professionally service your project to completion. Supporting our team of concrete specialists with up-to-date equipment suitable for any type of concrete challenge.
Diesel Slab Sawing / Electric Floor Sawing
Asphalt
Cured Concrete
Curb and Gutter
Trenching
Control Joints
Detector Loops
Mechanical Trenching
Electrical Trenching
Plumbing Trenching
Wire Sawing
Straight or Round Cuts at any size or thickness
Extraordinary Concrete Structures
Bridges, Concrete Machine Bases
Industrial Structures
Columns and Beams
Wall Sawing
Wall Openings
Windows, Doors, Elevators and Enlargements
Basement Windows Supplied and Installed
Steel or Concrete Pipes
Concrete Grinding and Floor Polishing
Surface Prep
Exposed Aggregate
Epoxy Removal
Floor Grinding
Other services we specilize in:

Concrete Removal Services
Excavation Services
Environmental Slurry Cleanup
RESIDENTIAL SERVICES

Enhancing your home? We ensure that your needs are met. We take the time to explain what we're doing and why; and always leave the place clean. We recognize that you are trusting us in your home and we will treat it with care.
We specialize in the following Residential Services:
Round Holes (e.g., Dryer vents)
Excavation
Openings in Foundation
Retaining Walls Removed
Mechanical/Plumbing Trenches in Basement Floors
Basement Window Installation
General Demolition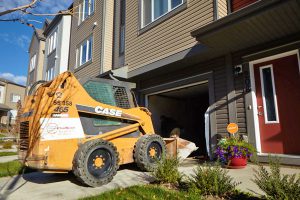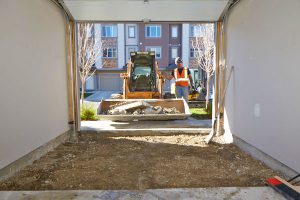 We are proud of our reputation of having exceptional standards for our site cleanup.
We properly (and safely) dispose of excess materials and clean up our equipment, leaving as if we were never there… with the exception of the completed project, of course.
For additional services within your earthworks or concrete planning projects, the Champion Group of Companies includes Expert Firestop Solutions, and Global Garbage Company. Depending on your needs, we can offer a streamlined and simplified process in moving your project forward from start to finish.